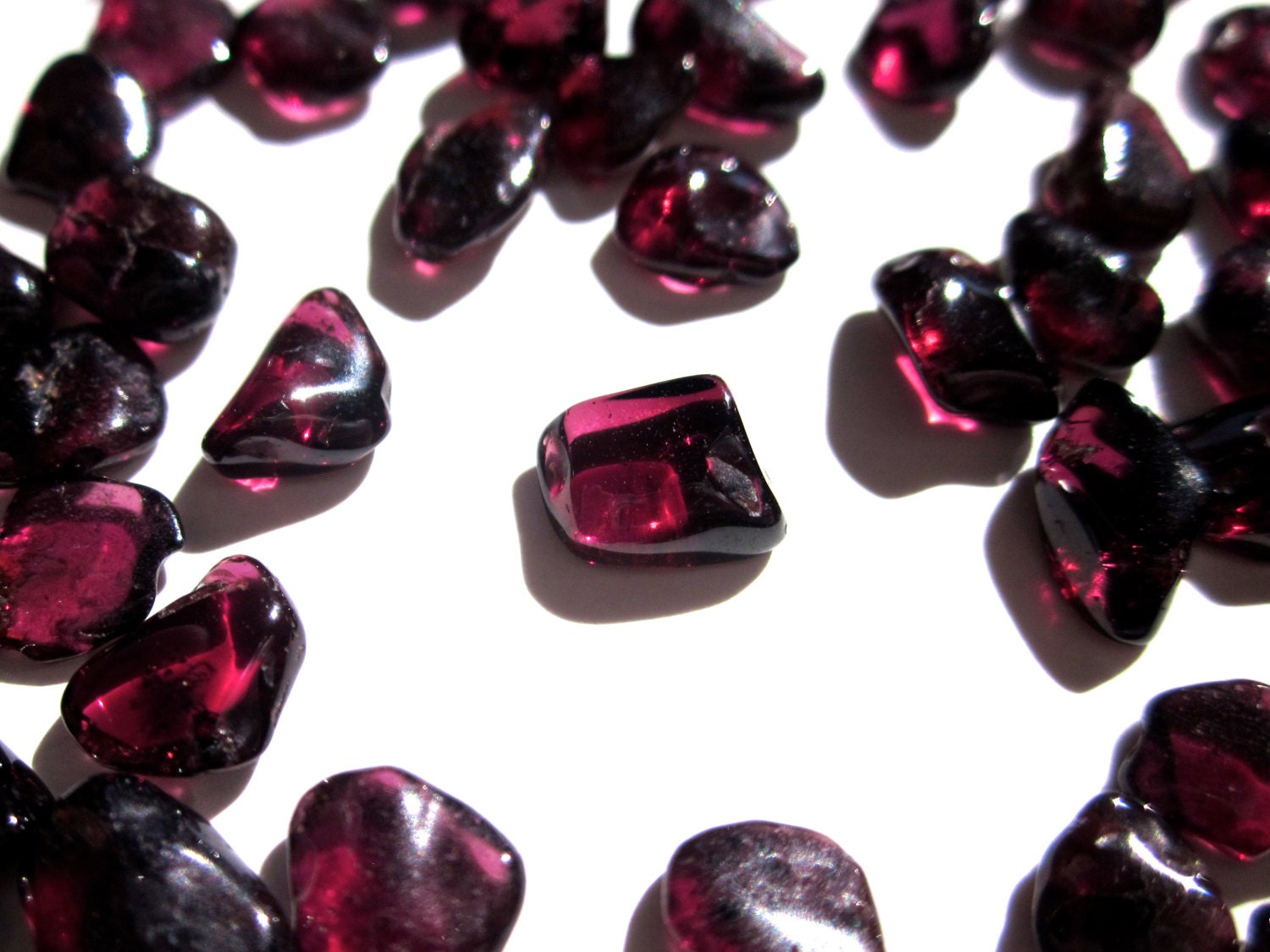 By who in this month are born,
No gem save Garnets should be worn:
They will ensure your constancy,
True friendship and fidelity*
January's birthstone, Garnet gets its name from the Latin granum or granitus, which means grain or "like seeds" due to its resemblance to Pomegranate seeds. It was referred to as the "glowing" gem due to its intense color and the belief that it glowed with its own light. It has been used since ancient times (centuries before Christ) for both its vibrational properties and beauty. One of the earliest known, and most likely the most famous, was a Garnet called "The "Wise One" which was set in the crown of the German emperor Otto (912-973). Warriors and knights used garnets to decorate shields, and weapons which they believed would protect them and give them the strength and courage needed to endure battle. In India, Garnet is seen as a holy stone that "enlightens the soul and gives wisdom". It has its place in Vedic texts as part of the story of the death of Vala.
Throughout the centuries Garnet has held a very important place as jewelry, personal talismans, in the home, and was said to relieve countless ailments and emotional issues. Due to its red color it was said to be good for healing the blood and the heart. It was also a popular antidote for poisons as well as a treatment for inflammatory disease, over-indulgence, driving away the plague and evil spirits, and bringing sleep to the sleepless. Worn on the body as jewelry or as a talisman, it was said to attract riches, wisdom, honor and glory. It assured a long life, large family, and great happiness.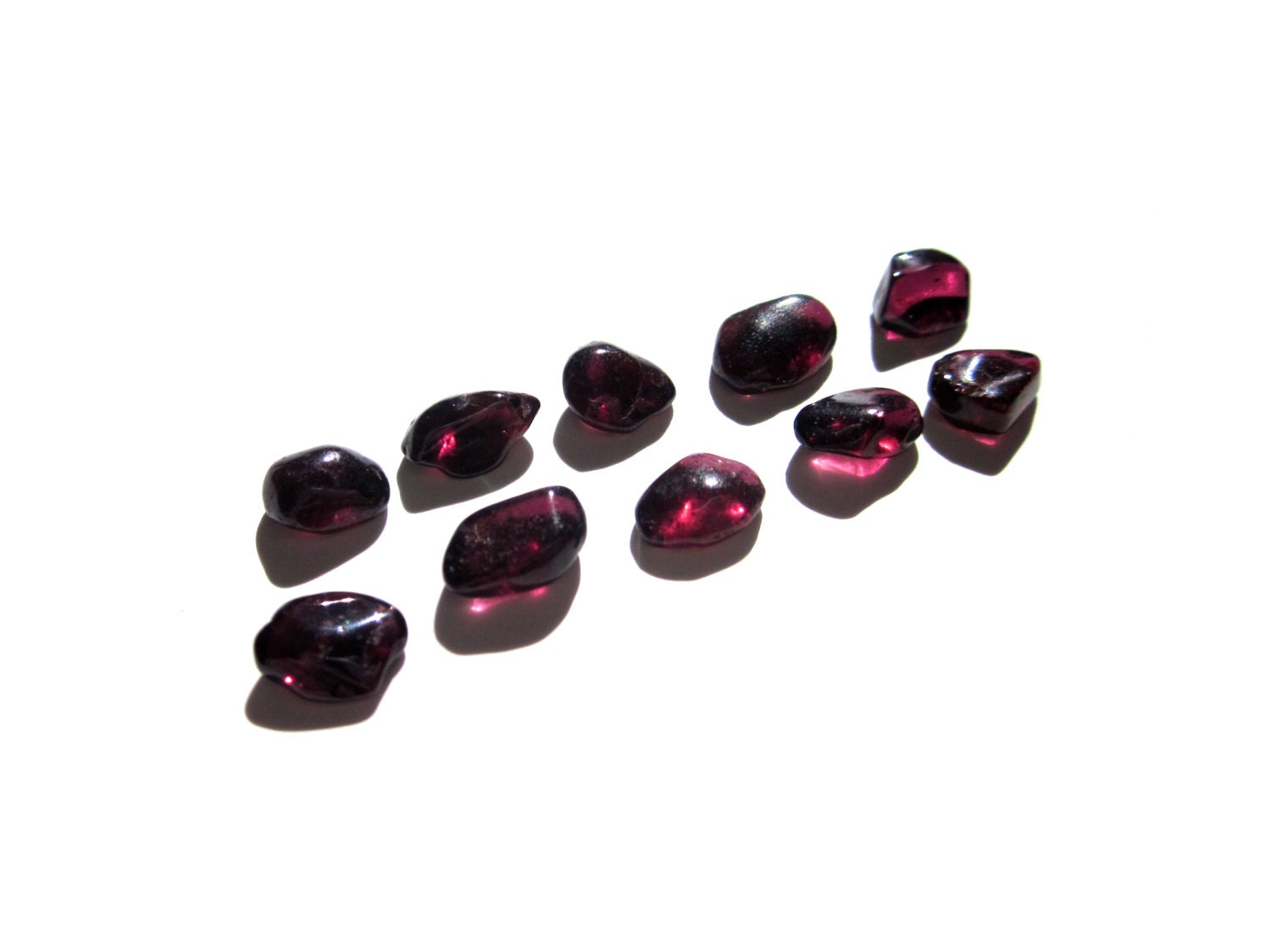 Garnet is a very powerful stone used for love, grounding, healing, protection, meditation, self-confidence, and strength. It increases sexual energy, psychic ability, and extracts negative energy from the Chakras. Also called the stone of commitment, Garnet brings devotion, rekindles feelings, renews and strengthens love, and is often exchanged between parting friends to symbolize affection and magically ensure they meet again. Known as the "stone of health" Garnet has been used to treat skin conditions, inflammatory disease, insomnia, and disorders of the spine, heart, lungs and blood. (Chakras: Heart, Root).
Color: Ranging in color from deep burgundy red to rust. Newer varieties may be green, orange, yellow, and black.
Country of Origin: Bohemia, Madagascar, India, Canada, South Africa, Australia, and United States of America.
MOHS Hardness: 6-7.5